Carl Nightingale
Head of Product
The holiday season is upon us and we are close to the end of 2020. It has been quite the year at Brightback, and we wanted to provide you with one final product release update before 2021.
Export offer performance report data
A few months ago we released the Offer Performance Report to give you insights into your offer views / accepts and accept rates. Since then we have received several requests to export lists of the customers who took various offers so that this info can be used for repurchase analysis and offer tuning. We are excited to announce that this data is now available via export within the Offer Performance Report! Learn more about getting the most out of the Offer Performance report.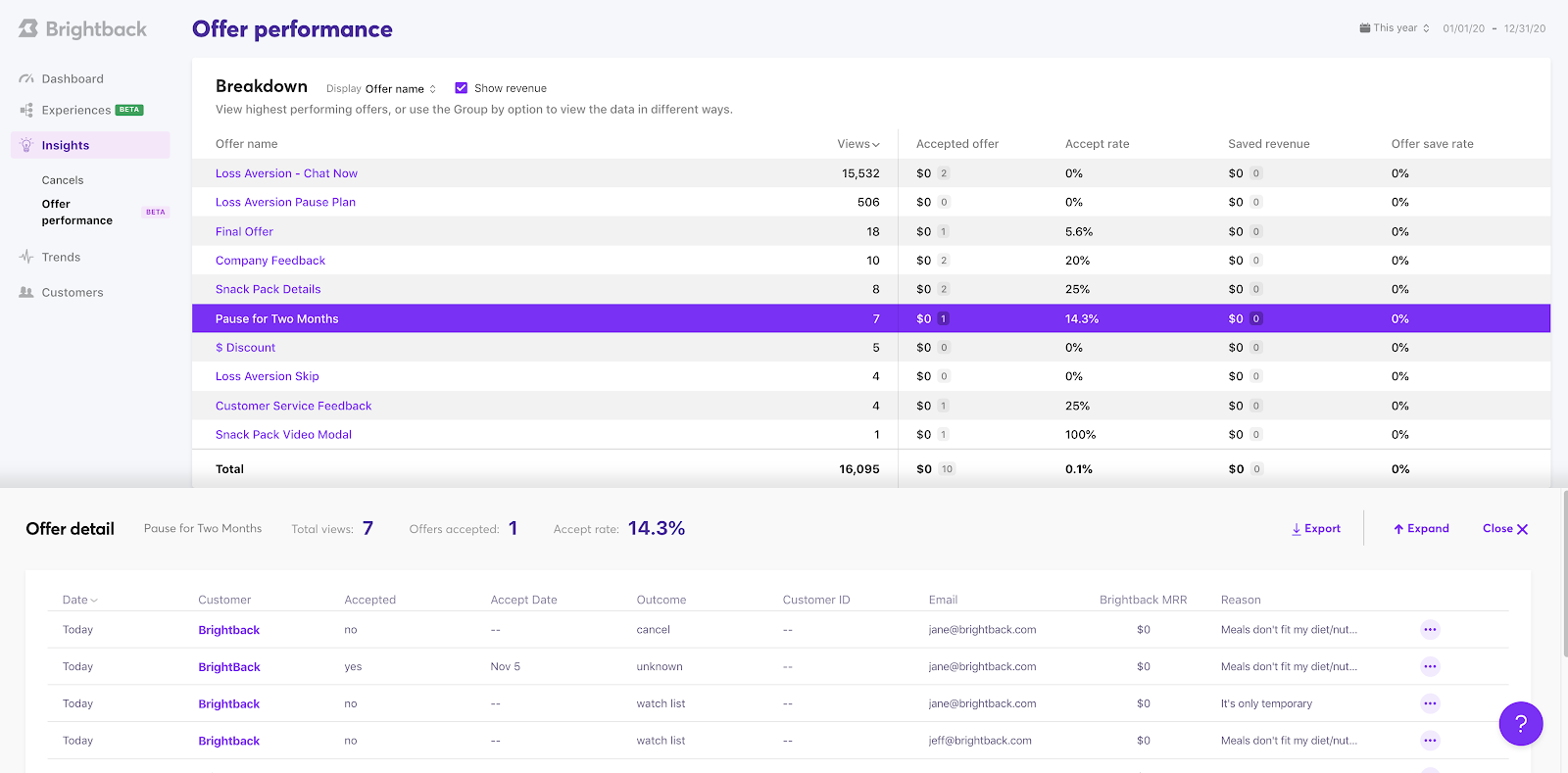 New offer actions and templates
We have released a few new offer actions and templates that can be used for further testing and optimization within the cancel experience.

Final offer action & placement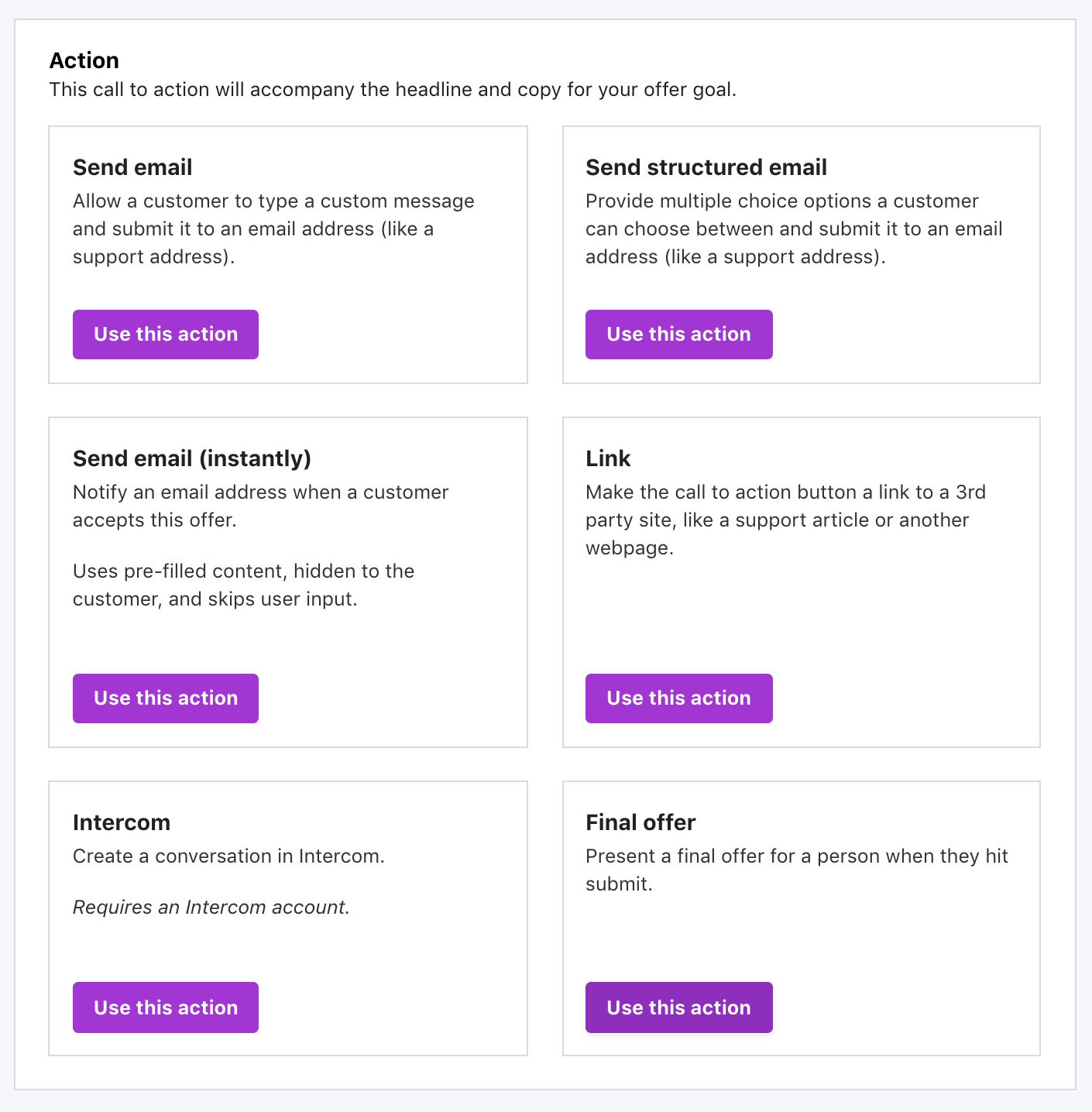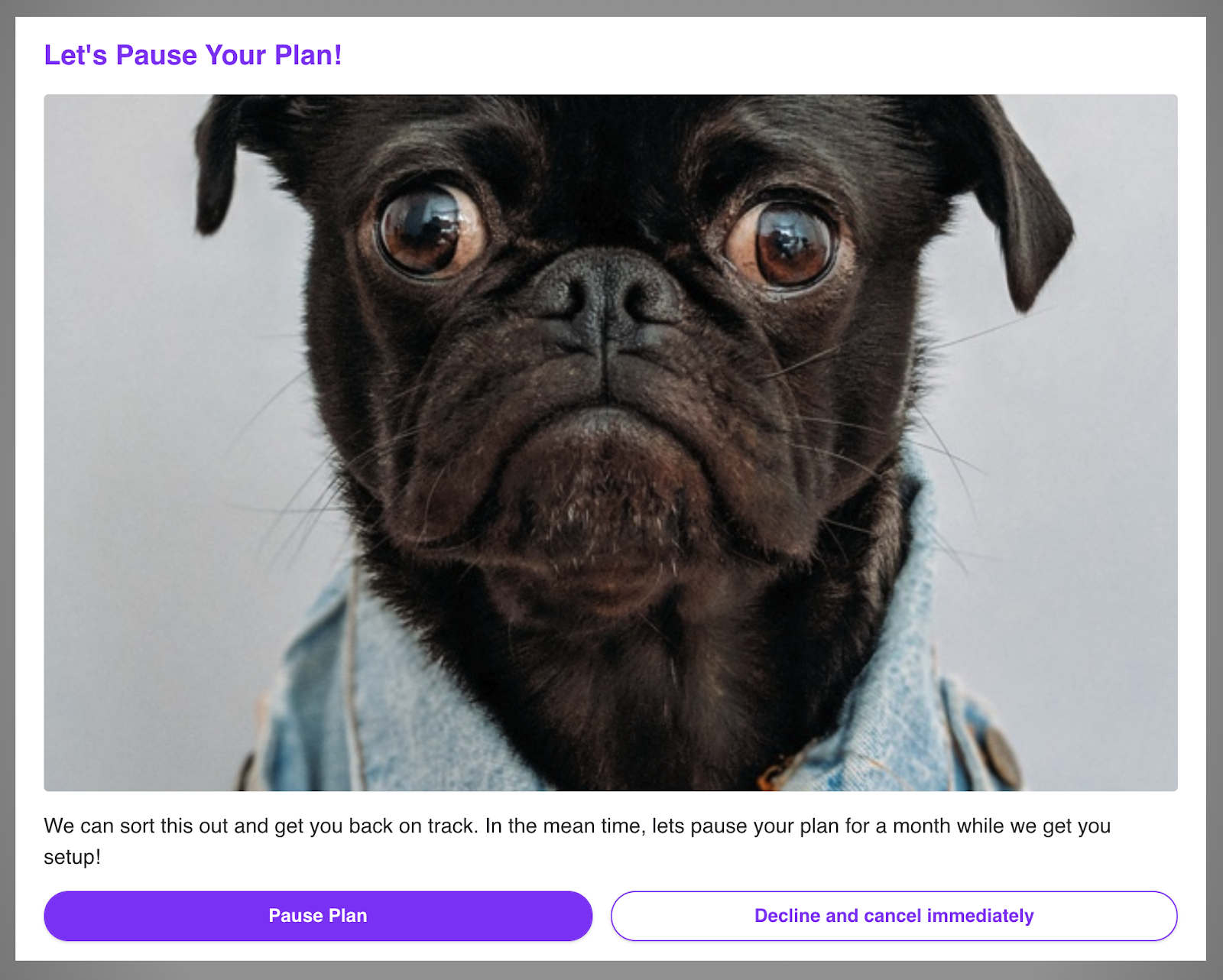 We have added a new Offer Action called the "Final offer". This lets you place an Offer at the end of the cancel survey after a user clicks the initial cancel button. We have a few customers who used this Offer Action + Placement already and wanted to make it generally available to all Brightback customers. You can configure this offer in the Offer Library when creating a new Offer and can users it to show a single final offer to all users exiting the flow. Learn more about creating a final offer.
Multi-CTA offer layouts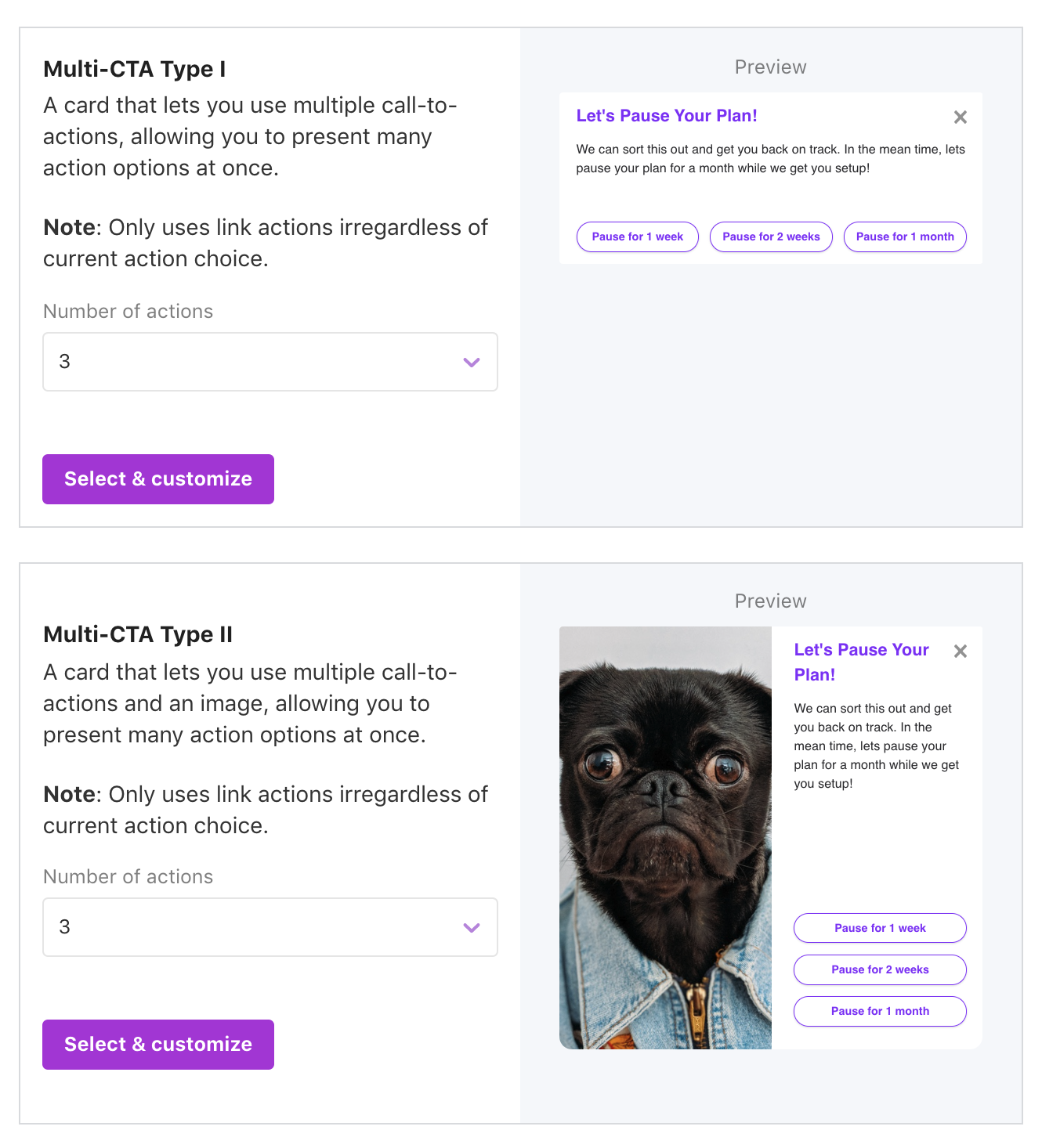 We also have added a new Offer Layout that lets you present multiple CTA's within a single Offer. You can choose to show up to 3 CTA's with this Layout which is good for the use cases of variable length pauses or selecting a different plan type / delivery cadence. This has been a popular feature request and we are excited to track how it performs!
Structured feedback offer layout
A common request we get from customers is to be able to ask an additional question w/ structured data capture after a reason is selected. We spent lots of time testing and developing the existing Brightback Cancel Experience and firmly believe that multi-tiered surveys increase user friction with minimal performance gains. That being said, we understand that some cancel reasons warrant an additional single-choice question to gather structured feedback to improve your products or services. To meet this need we have developed a new Structured Feedback template that lets you capture additional data about key product gaps or why customer service went awry. Learn more about how to create this offer.

Integrations and field mapping per application
We have updated our Integrations and Field Mapping to be per Brightback Application instead of at the Company level. This allows you to map your Sandbox apps to Sandbox billing systems for testing purposes before implementing these key integrations. It also lets you configure Brightback apps with different billing systems to handle the use case where your customer subscriptions are managed in multiple systems. Learn more about Brightback's integrations and field mapping.
You might also like...