Carl Nightingale
Head of Product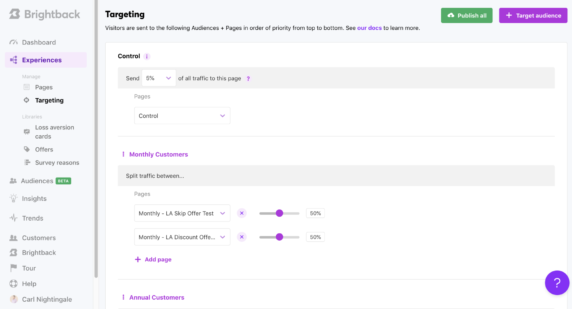 January was a big release month here at Brightback! We have several new features to share with you that will add value for admins of Brightback. Most notably we are thrilled to release the Audience Manager and Targeting Experiences features that round out the full Experience Manager functionality.
With these two new features and the ability to copy Experiences, you can now manage 100% of your Cancel Experience directly within your Admin App. Gone are the days of having to ping us to make updates to your page! But don't worry, we will still be here to help you navigate this new self-managed Brightback world!
Brightback Audience Manager
Defining custom Audiences that can be used to target customers in the cancel experience has always been core to Brightback's DNA. With the new Audiences tab, you can now create and manage your Audiences directly in Brightback. Our rules editor allows you to pull in any of your mapped fields and define Audiences with and/or groupings. Once audiences are created, they will be visible for Targeting in the Experience Manager! For more on setting up Audiences visit our Audiences help docs.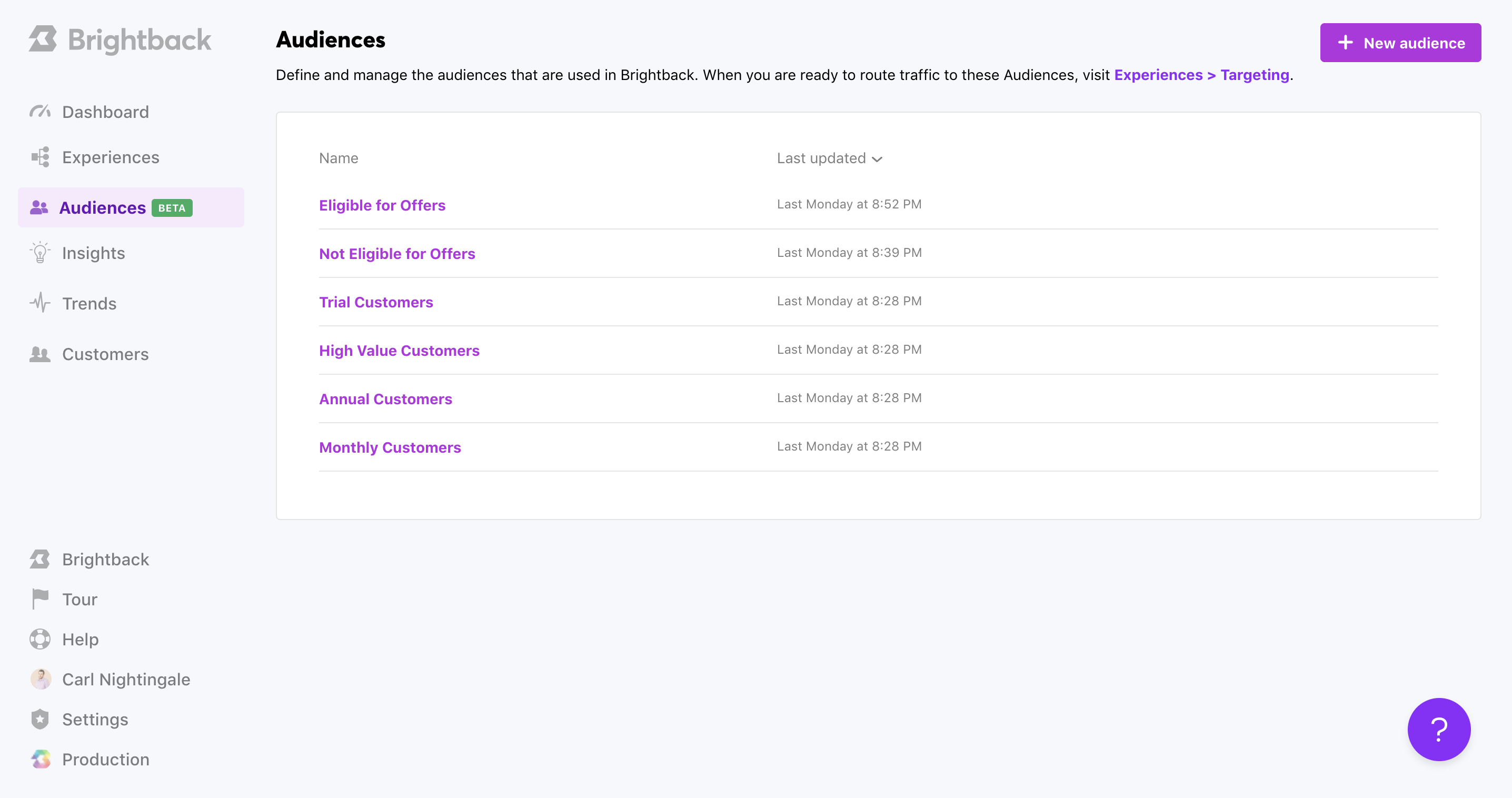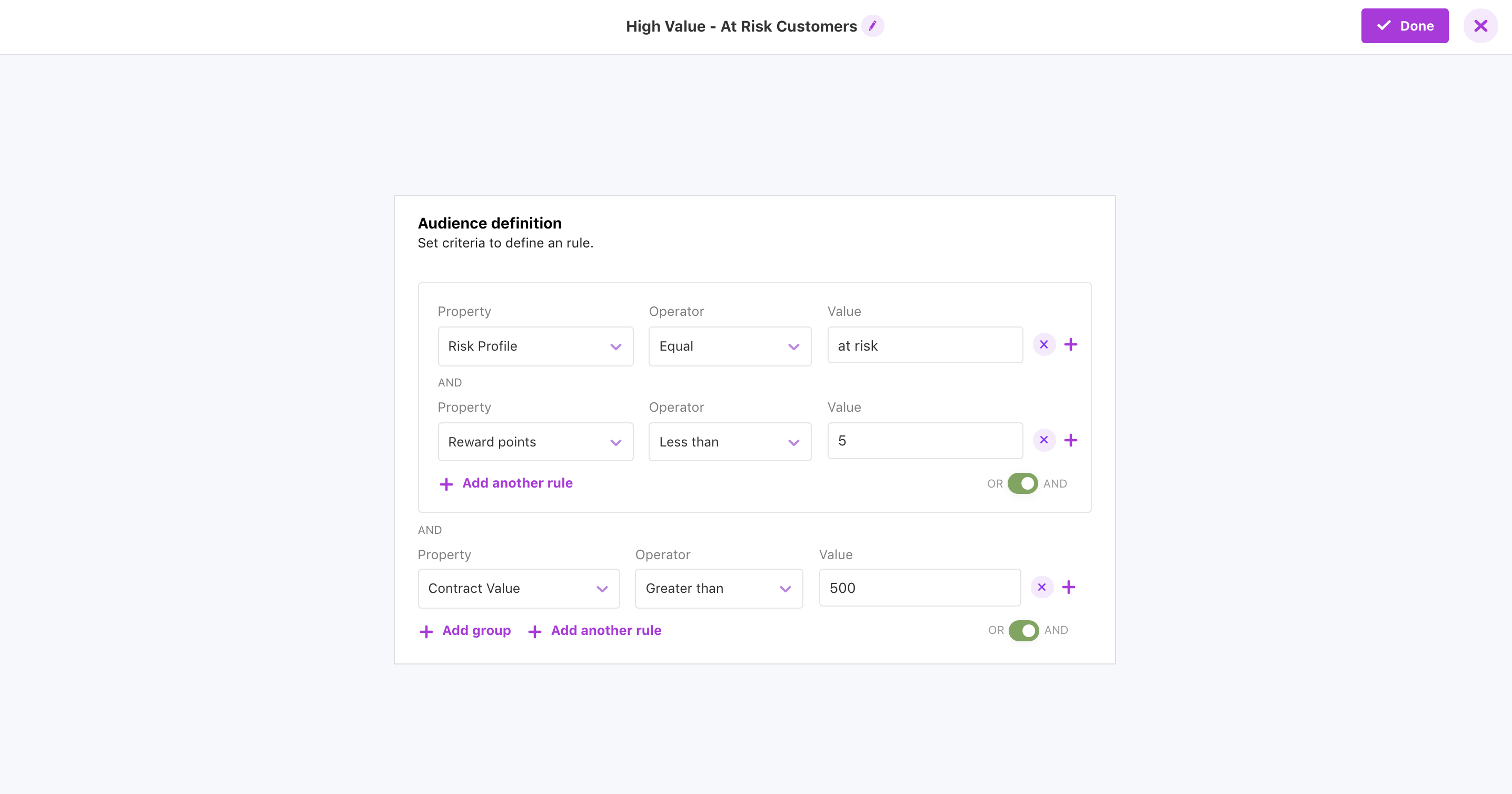 Targeting Experiences
The new Targeting tab inside of Experiences is where you execute your strategy in Brightback! This new feature allows you to configure the way traffic is routed across your Brightback Experiences. You can add Target audiences here and setup a/b tests between two pages or randomly route traffic within an Audience across multiple pages. For more on setting up Targeting visit our Targeeting help docs.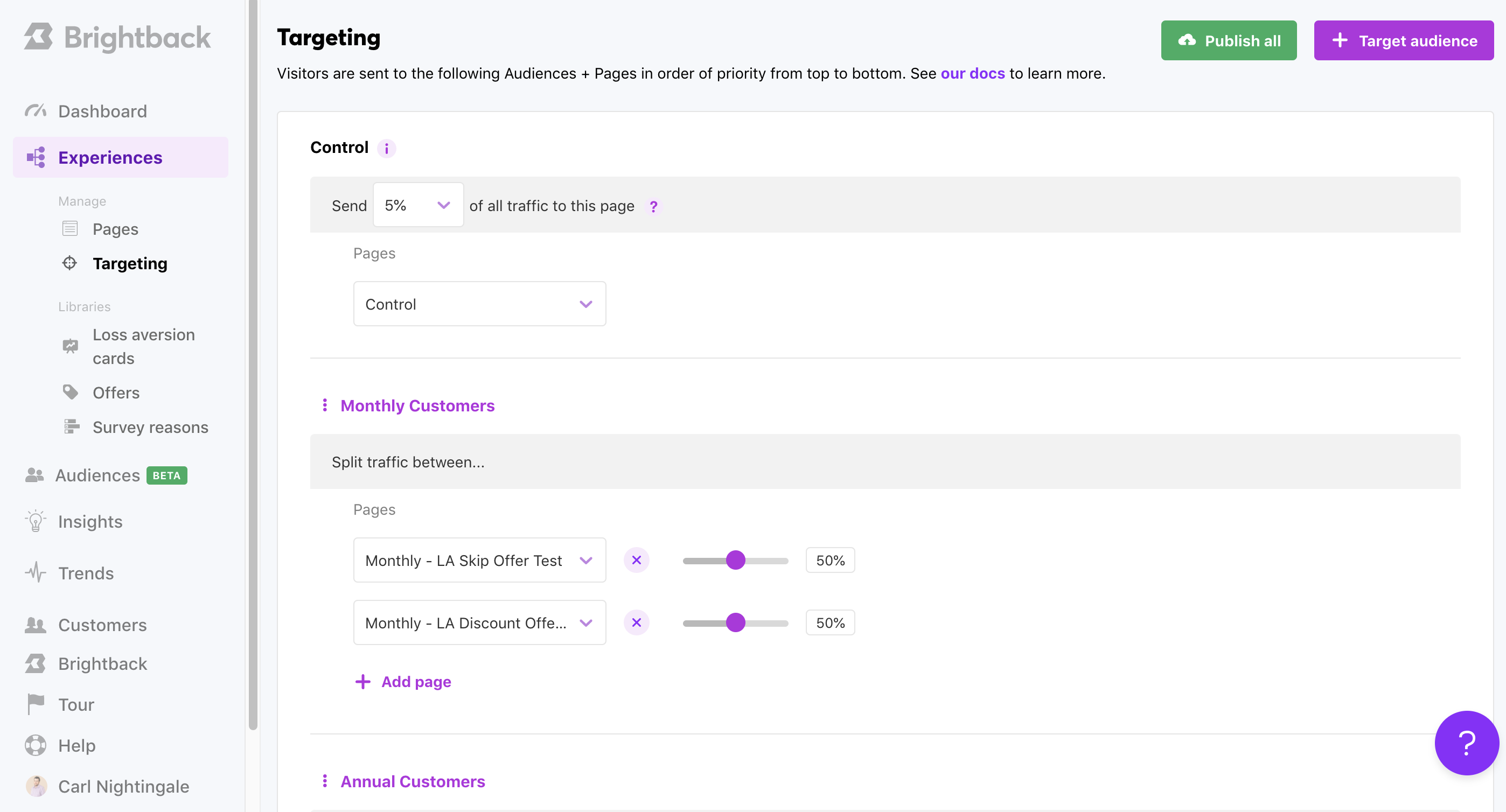 Create a New Experience
You can now create a new experience in Brightback by copying an existing experience. This allows you to create new pages that can be Targeted in future tests. For more on Copying an Experience, visit our Copy Experience help docs.

Revenue in Reports
Several months ago we released the ability to display Revenue in Reports for customers who have a configured billing integration. Today we have extended this functionality to any customer who passes Revenue into Brightback. You can now configure the Revenue in the Settings page which will display Revenue on your dashboard and in other Brightback reports. For more on Revenue in Reports, visit our Revenue Reporting help docs.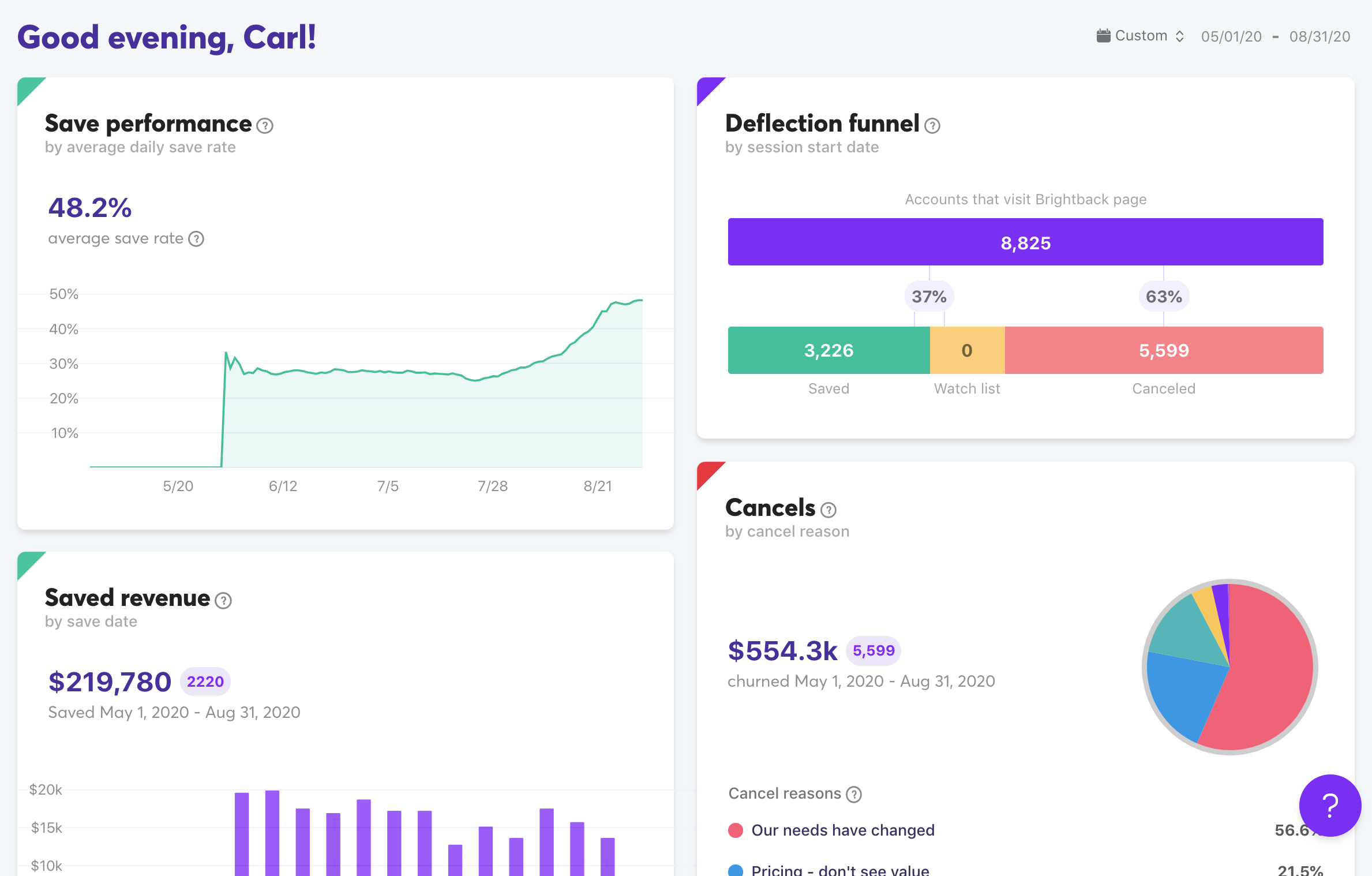 Settings Page Re-Design
We have added new functionality to our settings page to allow you to control more of the Brightback configuration. With these changes, we decided to update our Settings Page UI to accommodate additional settings and configurations in the future. This re-design will allow us to continue to release features under Settings such as Revenue in Reports. For more on Brightback Settings, visit our Settings help docs.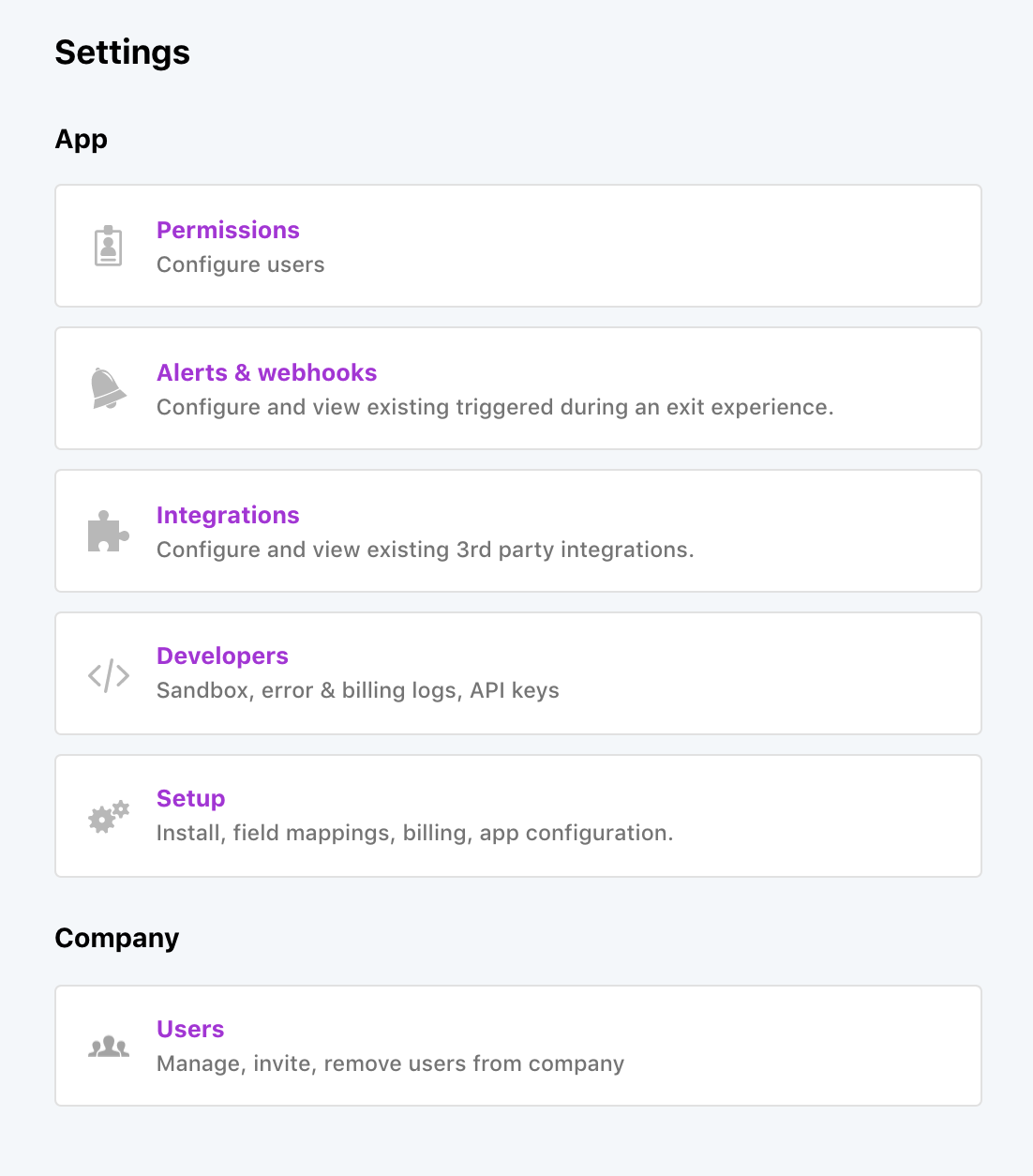 Survey Reasons Library
Finally, we have added a new combined Survey Reasons Library where you can manage all your cancel reasons across each Page. This new tab allows you to see all reasons in a single view and assign them out into experiences. For more on our Survey Reasons Library, visit our Survey Reasons help docs.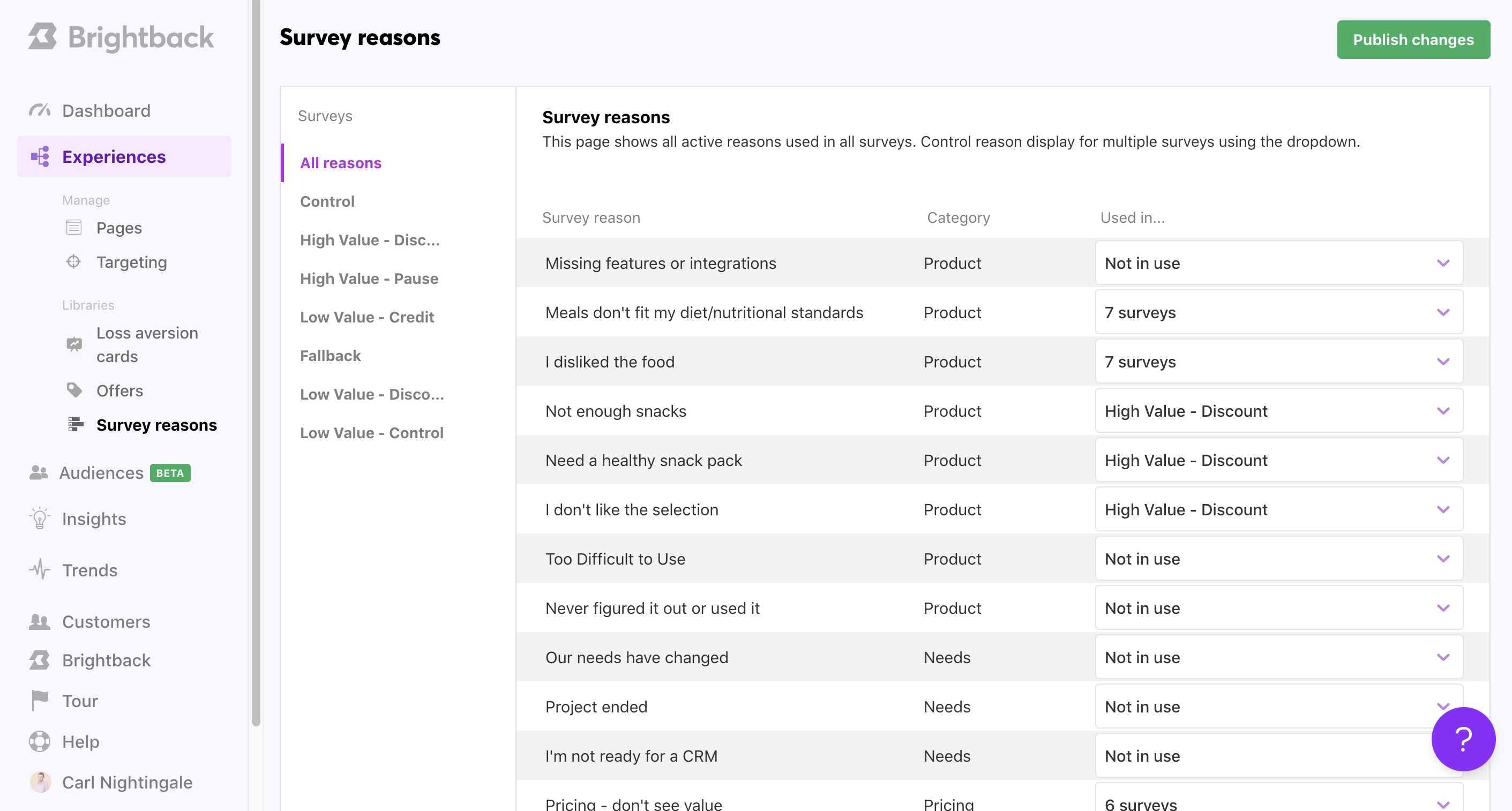 You might also like...