Carl Nightingale
Head of Product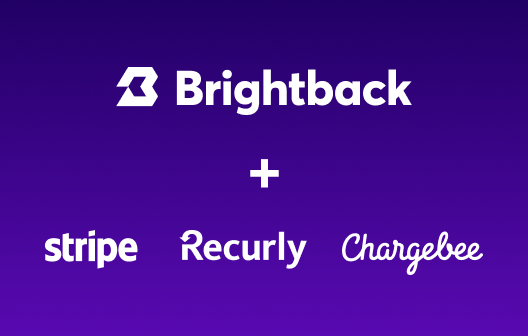 October was a busy month at Brightback! Here we're highlighting our new releases and resources to help you do an even better job at reducing churn.
Integrate Stripe, Recurly and Chargebee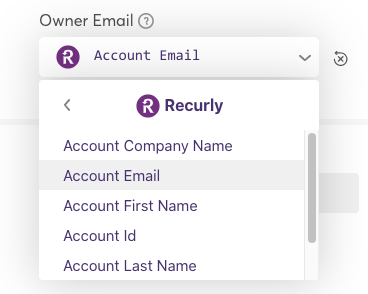 Stripe, Recurly and Chargebee customers can now integrate your billing systems with Brightback! This allows you to map fields from these systems vs. having to pass data directly via the Brightback.js snippet. This simple process makes it easier to get key customer data you need to personalize and target your cancel experience. Now you can spend less engineering time integrating your billing system with Brightback, so you can spend more time optimizing your cancel experience with fields such as renewal date, plan type, term, account create date, subscription value and more.

Using Stripe, Recurly or Chargebee? Contact your customer success manager to enable enrichment in your account. More details
Retention experiment calculator
One of the most common questions we get from customers when setting up a new test in their cancel experience is how many different experience/offer treatments can I run at once? The answer is it depends on your cancellation volume and some complex statistical algorithm.
We want to ensure we're setting up tests that reach statistical significance in a certain time window, so we built a calculator to take care of the complex math. All you need to do is plug in a few inputs and you'll see a range of outcomes based on your cancel volume and desired improvement. Check it out here.

Improving our report performance
We've been working behind the scenes to improve the infrastructure that powers our in-app reports, so they load efficiently for high volume customers. If you have large cancel volumes, you may have noticed improved performance in your reports. These pages load significantly quicker now and no longer time out at really large volumes.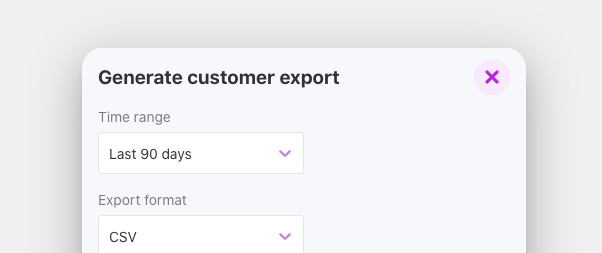 With this change, we made a tweak to how we handle exports. Brightback exports will now be queued up in a dialog where you can select the time range, format (csv or json) and generate the export. If you leave the page open, the export will automatically download when complete. We'll also send an email with a download link so you can keep working in Brightback while waiting for your download. Learn more
Set up external reason keys
This was a customer request to provide a unique reason key that's associated with a cancel reason and used to update internal systems that map to that key. You now can provide an external reason key to your cancel reasons and use it to listen for in alerts, webhooks and Segment events. We'll need to configure this key, so please contact your customer success manager if you'd like this feature enabled. Learn more
That wraps it up for October! If you have any feedback or would like to request a feature be added to our roadmap, please contact support@brightback.com.
You might also like...