Guy Marion
CEO & co-founder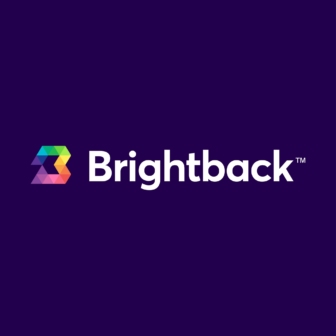 Today, Brightback is officially out of stealth!
Over the last 10 months, we've accelerated product development, refined key retention benchmarks and worked closely with our pilot customers to evolve our automated approach to segmenting and saving subscribers while ensuring a positive user experience.
Brightback is the solution for customer retention at scale. You can sign up here.
You can't grow through acquisition alone

For a long time, acquisition has been the primary focus of growth, but it's come at a cost. When companies wait too long to build a retention strategy, the potential revenue loss is staggering.
Losing users is so common, most leaders don't even know when their last customer canceled—let alone why. Self-service customers are walking out the door unnoticed and taking their feedback with them. If companies don't know why customers are canceling, they can't improve their product experience, and the cycle of churn repeats itself.
Brightback automates customer retention
Brightback helps companies retain their high-volume, self-service customer base. Now CROs and customer success and growth leaders can meet customers at the point of cancel, automatically serve up personalized offers that meet their needs and collect data about why accounts left or were saved.

Brightback delivers a systematic retention strategy that grows revenue. We've benchmarked the reasons why customers cancel, learned which customer segments are actionable, and tested offers that retain them long-term. With Brightback, companies meet their customers at the right place, at the right time with the right offer for the right reason, and they're reducing churn by 10 to 20%.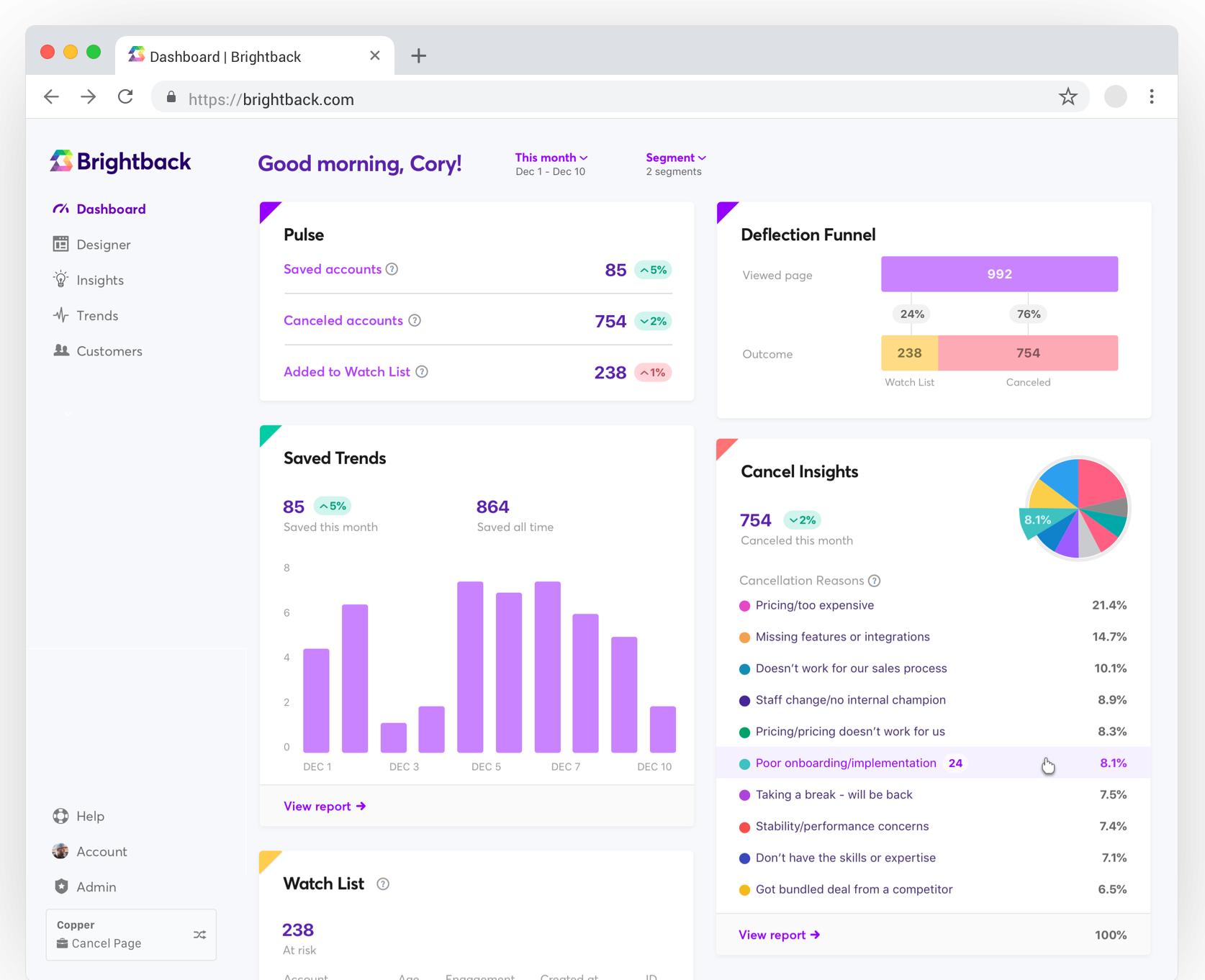 Built by bright minds

Brightback is built by a remote-first team spread across 5 timezones. Our collective knowledge in SaaS businesses runs deep, and I believe we're uniquely positioned to help subscription companies solve challenges and delight customers. (We're hiring!)
I'm proud and excited to show you what we've been working on.
Sign up here.

You might also like...