Guy Marion
CEO & co-founder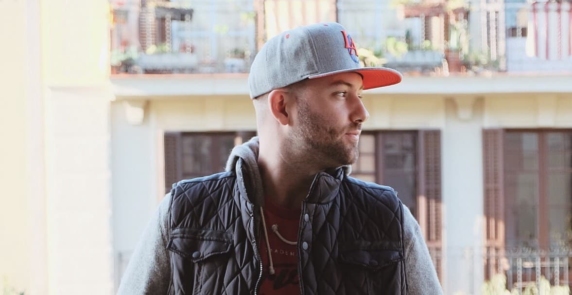 What's your role at Brightback?
I head up all things design and user experience from sunny Southern California. I often spend a lot of time challenging standard design conventions to see if there's a simpler and more effective way to present insights and data for our specific use case.
What's your background?
My design background is split between consumer products (mostly in the automotive digital space) and enterprise SaaS.
My overall personal mission has been to make the web feel a little more personal and friendly. As product people, we tend to focus on the major use cases, but that leaves out a large portion of customers.
In the physical world (like in retail boutiques), there are humans who greet customers and help them find what they're looking for. We still have a long way to go in web-based products to hyper-personalization. But if we remember that our users are people, not just user IDs, it will influence the product decisions we make and ultimately lead to happier customers.
Why did you join Brightback?
In an ongoing attempt to personalize experiences of products I'm involved in, I personally created an interactive cancel survey with the goal of educating customers about features they didn't know existed, or to offer other incentives. When Guy showed me the original concept for Brightback, it resonated with me because I had spent a lot of time building a custom version of the same product. I had never thought about productizing something like this, and once I was presented with the idea, it instantly clicked.
What's exciting to you about the customer retention space?
There's hardly anyone focusing on this space, and even less innovation. Most companies spend the vast majority of their time acquiring customers. What many fail to realize is that salvaging a relationship with an existing customer is far more economical than leaving them in the dust in the hunt for new customers.
What do companies miss with their retention approach?
Customer retention starts long before they cancel. Educating users about features, being proactive in customer support interactions and quickly solving problems go a long way to save customers. We're seeing a trend toward a focus on better customer service and success, but too many companies still see support as a cost center.
What are your interests outside of work?
I'm a smart home junkie. I enjoy tinkering with things like smart buttons that can be rigged up to perform multiple actions. Press a button (or use your voice) to turn off the lights downstairs, activate ambient LED lights in the bedroom, turn on the TV to a specific show or channel, and adjust the thermostat. Basically the idea of laziness drives my productivity.
At one point, I rigged up a trigger based on a motion sensor — when I was away from home and the sensor was triggered, it would turn on lights in the house and play music to simulate someone being home. (Of course, I'd also get a notification on my phone.)
Between jamming my house with too many RF signals, I've also been enjoying drinking froze by the pool on weekends. (Cheers to my poor friends in San Francisco who don't know what the sun is!)
You might also like...