Guy Marion
CEO & co-founder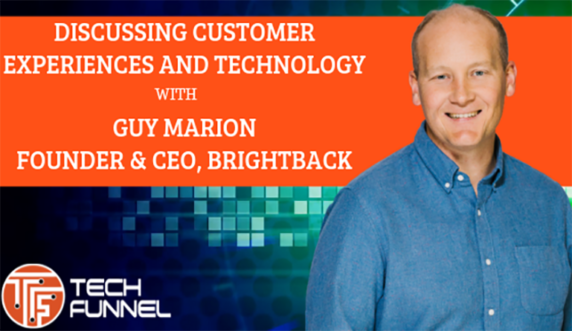 Guy Marion is Founder and CEO of Brightback, the first automated customer retention software for subscription businesses. Previously he served as Chief Marketing Officer at Autopilot, where he spearheaded Autopilot's go-to-market strategy and operations. Guy has spent the past decade at the forefront of the shift towards all things Cloud & SaaS, having helped grow several enterprise companies into successful businesses.

Danni White, TechFunnel: In what ways has the need to ensure customer retention by driving experiences toward engagement become critical over the last few years?
Guy Marion, Brightback: From Amazon to Netflix to Dropbox, businesses have embraced the subscription model to deliver better experiences and grow predictable revenue streams. 90% of subscription revenue is earned after the initial purchase, so companies must do everything they can to extend the lifetime value of the customers they fought so hard (and paid so much) to acquire.
And make no mistake, today's consumers are in control. Customers can sign up in just a few clicks, but it only takes a few clicks to cancel, too. Subscription services need every advantage they can get to build a competitive moat and retain more customers. To win, companies need to put their customers' experience first, which means making it faster, easier and more delightful and personal—from acquisition to cancellation.

Read the full interview on TechFunnel.
You might also like...