Guy Marion
CEO & co-founder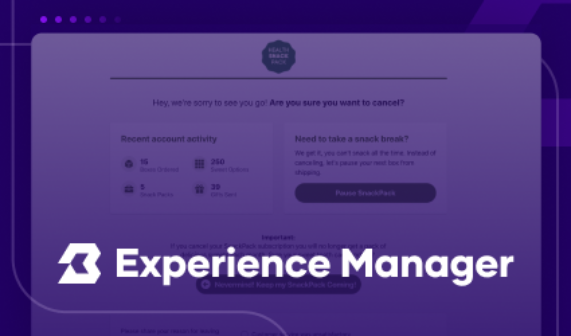 Today Brightback is launching Experience Manager in beta, a way subscription managers can easily implement retention tactics we've rigorously tested with direct-to-consumer and SaaS businesses over the past 18 months.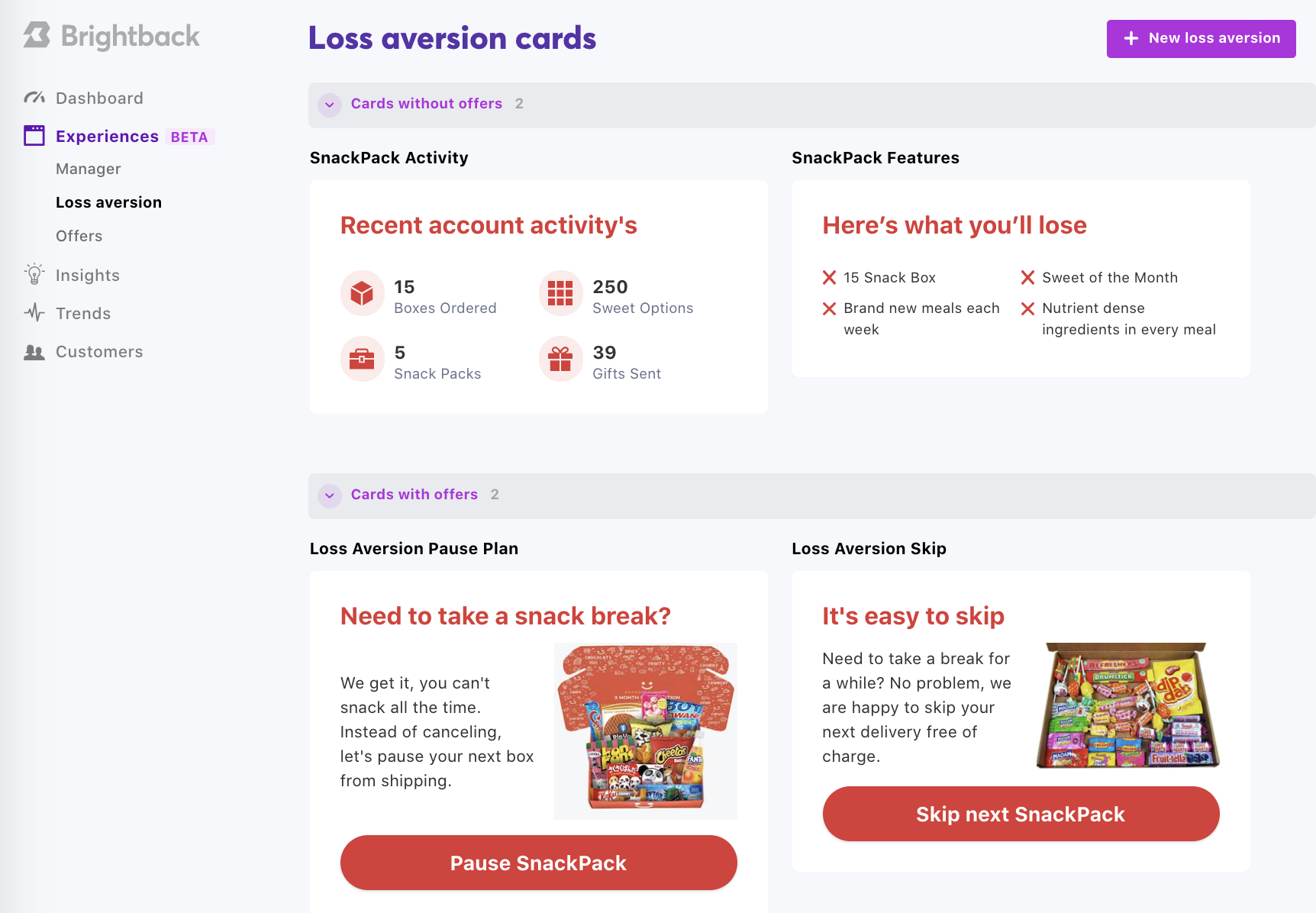 The need to self-serve has been a key customer request from the start, so Experience Manager enables you to create, share and deploy cancel experiences without hands-on help. The control, speed and agility that Experience Manager brings unlocks new opportunities to align your cancel UX with product launches, business changes and company branding.
Now Brightback makes it easier for any subscription business to replace static exit surveys and outdated call centers with personalized online experiences that deflect up to 30% of cancels.
2020 is a watershed moment for customer retention
Brightback was founded in 2018 with the belief that the growth funnel would soon flip with subscriber retention—not acquisition—being the most important lever for driving revenue growth. The past decade of abundant VC capital and vanity metrics couldn't last forever. At the beginning of 2020, 93% of subscription leaders said that retention would be as or more important than acquisition this year. Then the Covid-19 pandemic hit in March, leading to a spike in subscriber churn. While some subscription companies have benefited from the new world order, others have lost most, if not all, their business.
Throughout this period, Brightback has helped subscription companies evolve and respond fast, and, in many cases, have successfully turned pending customer churn into opportunities to strengthen relationships by adapting to customer needs. Our customers are offering flexibility to their subscribers by presenting options to pause accounts, suspend payments and redefine subscription terms when users need it most.
How we took an iterative approach to success
To fine-tune Brightback's methodology of retaining customers at the moment of cancel, we partnered with early customers to iterate on cancel pages, offer UX, alerts and retention workflows with a handful of key integrations. I'd like to offer a profound thank you to our early customers, including MeUndies, Unbounce, Copper and many others, for their part in helping Brightback get smarter.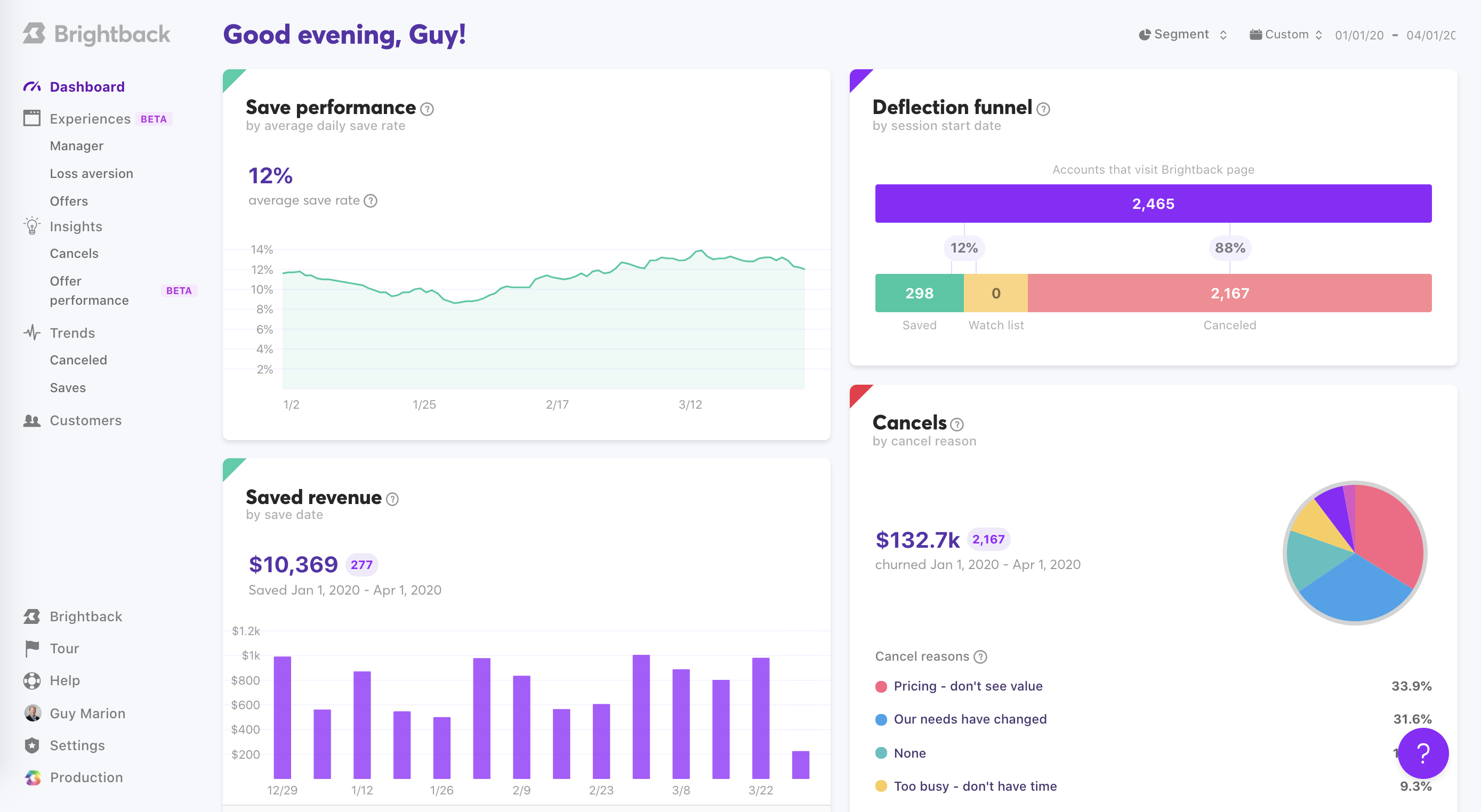 We've learned that audience targeting and a structured approach to testing delivers better save performance and value to our customers than offering unlimited options for design creativity. At the same time, we know that meeting product branding guidelines and maintaining a delightful end-user experience remains a must-have. We've also come to understand that validating save performance and representing revenue impact through billing integrations is critical to certifying retention results across an organization.
What's coming: Retention intelligence that drives results
With the launch of Experience Manager beta, Brightback is entering our second act: to empower the subscription industry to run tests with customer groups and leverage our benchmarks to grow incremental customer lifetime value without needing to invest engineering and data science resources yourself.
As Brightback evolves, we will always prioritize functionality that drives retention performance and extract insights that will drive subscription businesses forward. Experience Manager is the next step in helping the subscription industry perfect the science of retaining customers, and we are still in the early innings of a long game. I'm so grateful for the incredibly talented team at Brightback who have built tools the subscription industry really needs right now. Because Experience Manager is in beta, more functionality will continue to roll out this summer and we can't wait to show you what we've been working on.

Want to see Experience Manager in action? Get a demo here.
You might also like...