Guy Marion
CEO & co-founder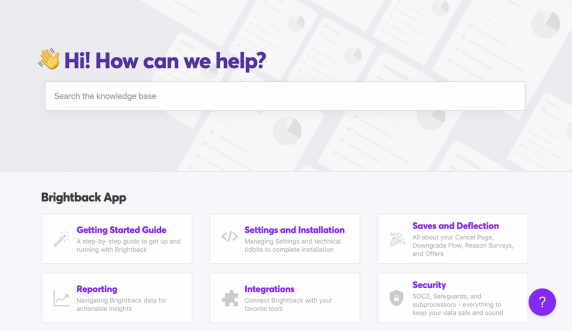 We are building and growing at Brightback, and that means expanding our help options to support the customers we love oh-so-much! If you've been poking around inside the Brightback App, you might have noticed some new help options on the block. Take a tour, and explore some of our favorite changes!
Send a message in-app
Have a question about Reports? Need to book a check-in with your CSM? No need to shuffle through Slack, just click on the question mark to send us a message. We aim to respond within 1 hour between 9am-5pm Pacific time.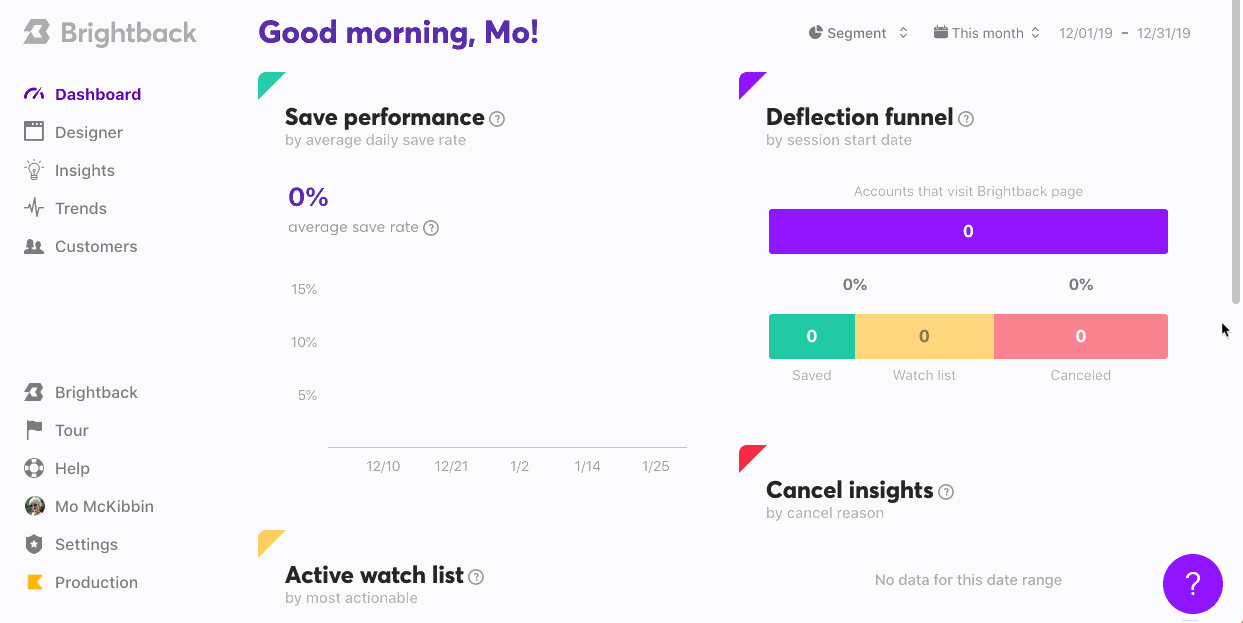 New help center? Who dis?
If you're more the DIY type, you'll love our brand new Help Center. Find how-to and best practice guides and on everything from getting started, expanding to new use cases like Downgrade Pages, or setting up one of our apps and integrations.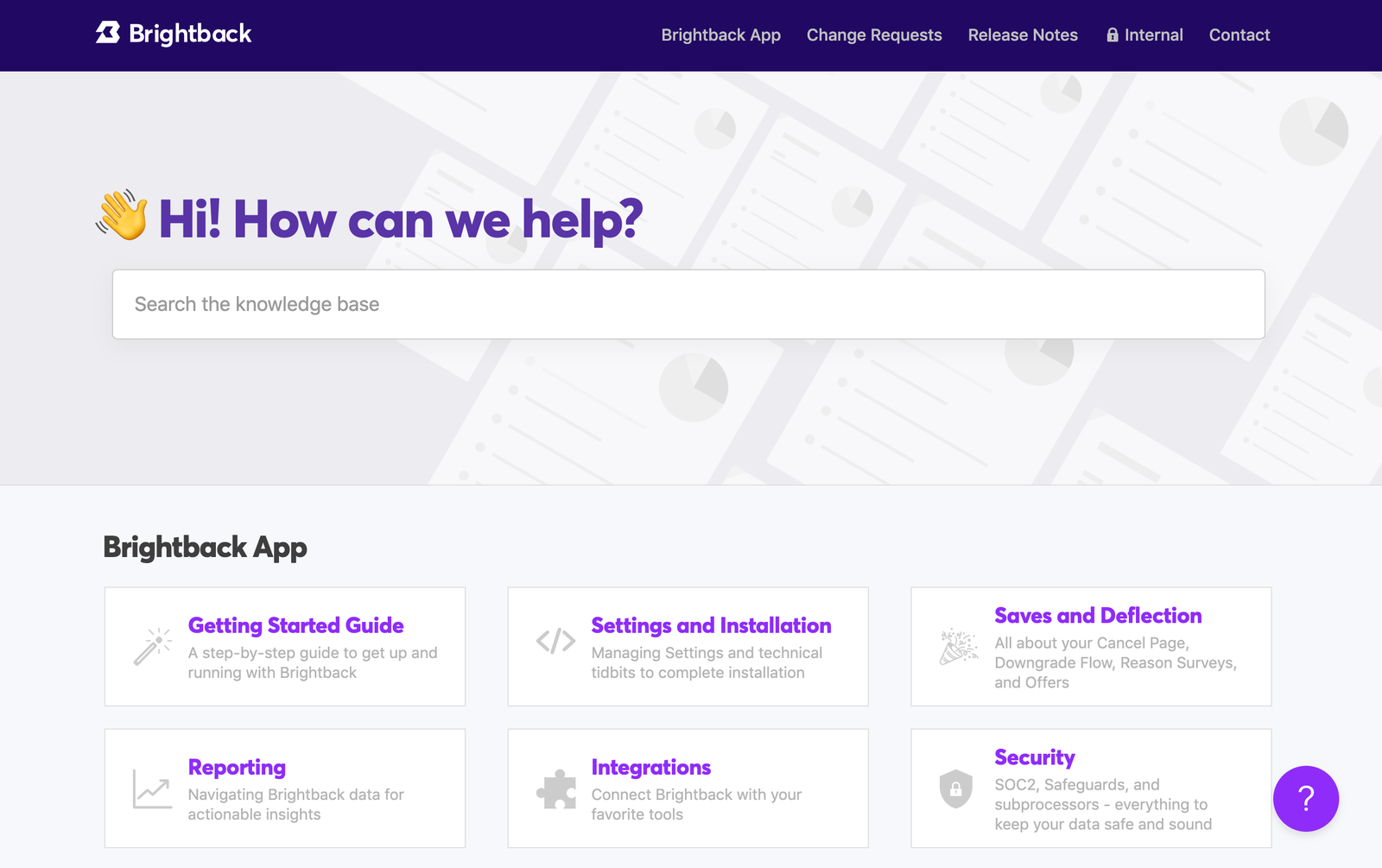 Request ch-ch-ch-changes

Want to make changes to your Brightback Page, update your Offers or experiment with Segments? We've added request forms to our Help Center to streamline the process.

And now, the feature presentation
Stay on top of new features in Brightback with our Release Notes. We'll keep a running log in our Help Center any time something shiny and new comes around to play with.

💪 in Community
We're expanding the conversation about Brightback in Slack to the Support Driven Community with the #u-brightback channel. 🙌 It's a great way not only to ask us questions, but also share tips and learnings from other Brightback users.
If you're not already part of the Support Driven community, contact us and we'll be happy to send you an invite. It's a great place to connect with other customer-obsessed professionals like yourself!
You might also like...