Guy Marion
CEO & co-founder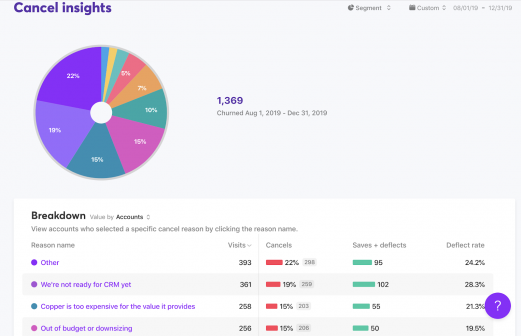 The Insights Report just got a whole lot more insightful. Now view the number of visits to your Brightback Page alongside the number of Cancels, Saves, and Deflect Rate.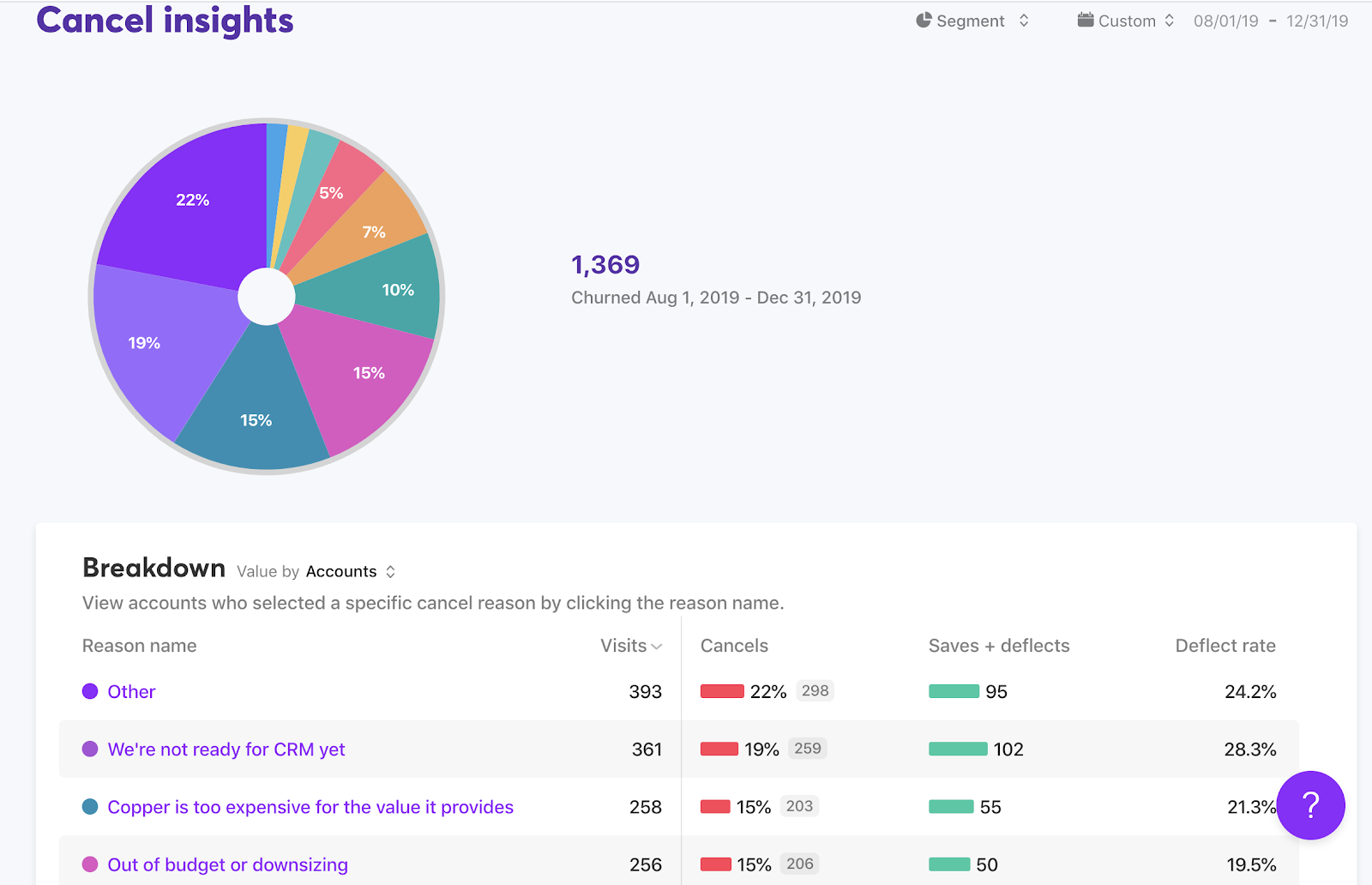 Understand how Cancels breakdown by Reason to better understand why your customers leave (and what gets them to stay!)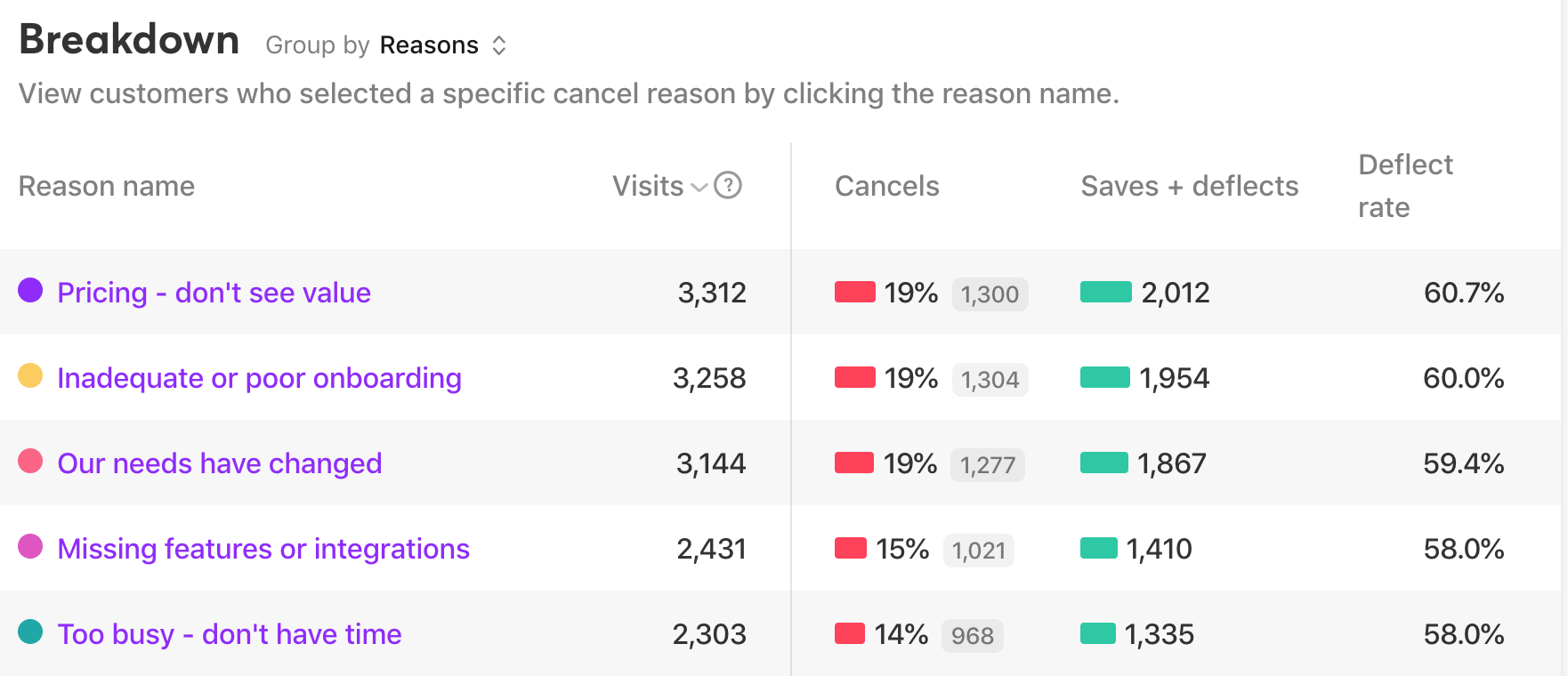 See how your Brightback Page drives deflections for specific Categories or Cancel Reasons for more insights on which customers are savable to drive more deflections in these cohorts.
Drill down into specific accounts that choose a certain Reason to deep dive into their comments around leaving.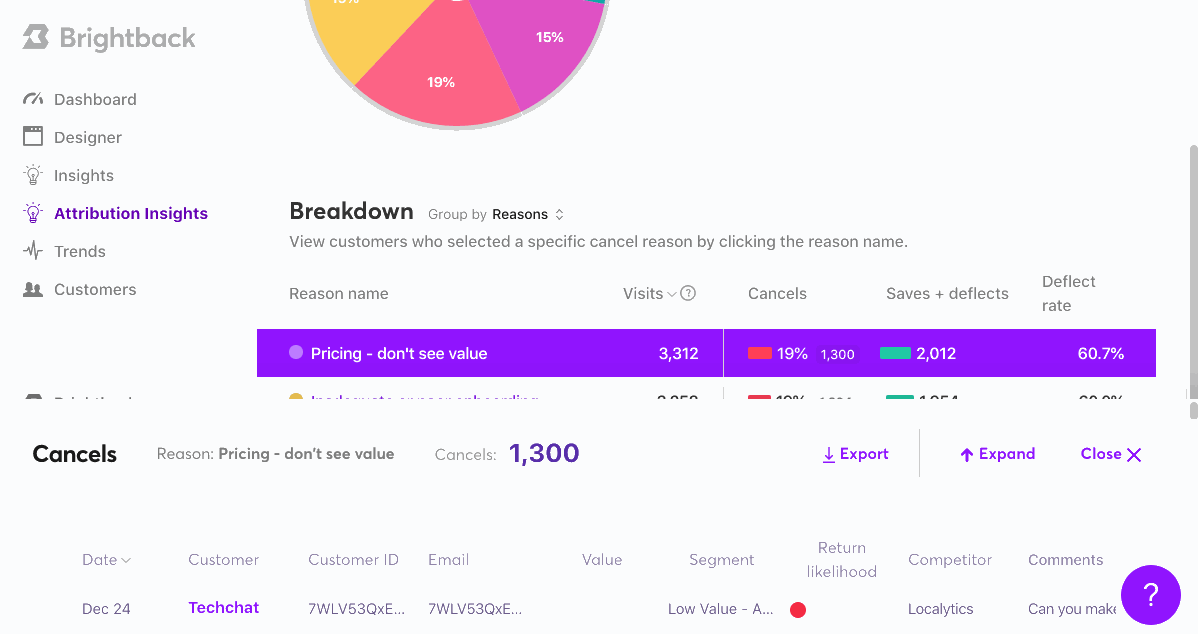 You might also like...